Keep up-to-date with all the latest education news from Our Lady of Lourdes Seven Hills.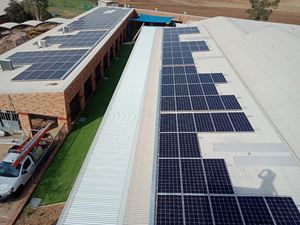 In coming months, Catholic Education Diocese of Parramatta will complete a comprehensive three-year school Energy Efficiency program that is tipped to reduce carbon emissions by 2,442 tonnes each year. Read more...
Categories: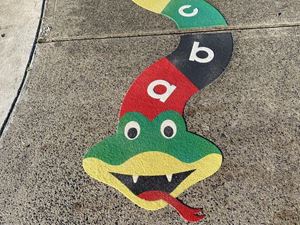 The students at OLOL got a very nice surprise when they came back to school last week after the holidays. Our Playground was further upgraded for the children. New playground markings have been installed in some of the larger hard surface cement areas of the playground. We hope the students all enjoy this colourful addition to our wonderful playground space! We also say thank you to our Parent Group who recently purchased four new shade structures. Each shade structure has the school emblem. There is one shade structure in each House colour. These will be fantastic for our upcoming athletics carnival and other school events!
Categories: